Announcing our partnership with OpenSpace
Justin Levine
Co-Founder & CEO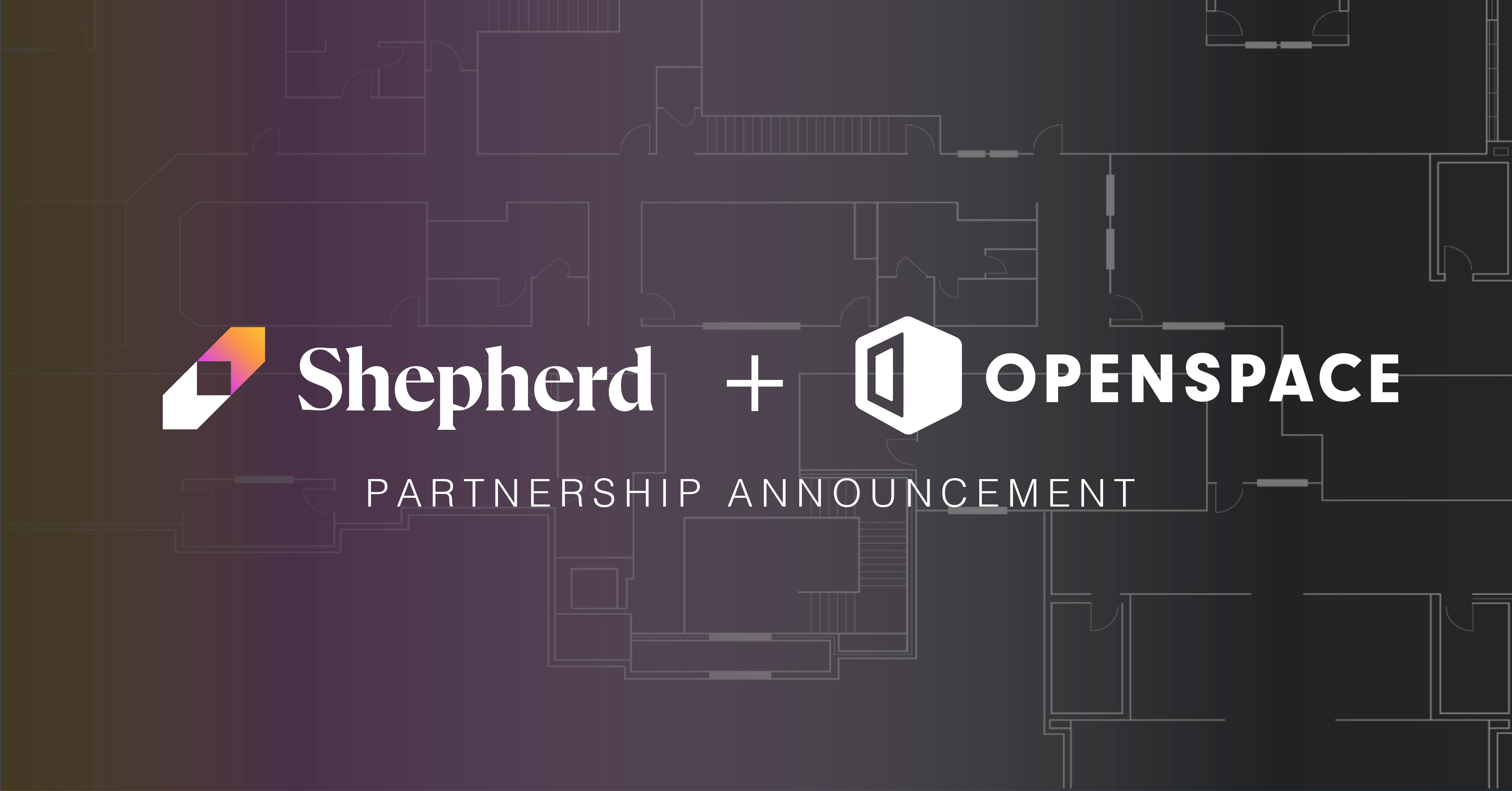 Today we're announcing the latest addition to Casualty Pro, a Shepherd insurance program that introduces data from construction technology partners into our underwriting process. We're partnering with OpenSpace, the market leader for computer vision and jobsite image capture. We wanted to highlight a few of the reasons we're so excited about this new partnership and how it will work for our customers.
Scalable risk services
From the earliest days of founding Shepherd the name OpenSpace has been repeatedly brought up to me in conversation. Friends, investors, and former colleagues would all say things like, "have you talked to OpenSpace yet? This is the next BIG thing in construction tech, and they're growing like crazy!". Being honest, I had heard of OpenSpace, but knew very little about their product, team, or mission. What I did know was that the category of jobsite capture would be one of the most important for Shepherd when we formulated "tech usage" as a new category of construction underwriting.
Jobsite capture is nothing new. One of the first responsibilities I ever had as a junior project engineer for a large GC was to take daily photos of construction progress. I remember the painstaking process of uploading, organizing, and tagging individual images in our shared company drive. If a photo captured a mistake in installation, general issue, or unsafe condition I would need to create a separate report with the image copy/pasted into my document and share broadly with the team. The work was slow, manual, and time consuming. By the time my correction reached the field, it was often several days from the original capture.
Enter OpenSpace. Founded in 2017, the startup has re-imagined jobsite capture by eliminating almost all of the tedious work associated with construction progress tracking. The product is inherently simple: workers walk the jobsite wearing a hardhat with a camera pre-attached. OpenSpace's software automatically organizes and maps the images on their cloud-based platform, creating a visual record of construction progress that can be referred to over time. The company uses artificial intelligence to automate things like progress tracking (as-built installation), and is now applying that same technology to safety and risk management. With OpenSpace, quality and safety managers can reach their entire portfolio of projects online, without needing to be physically onsite at each.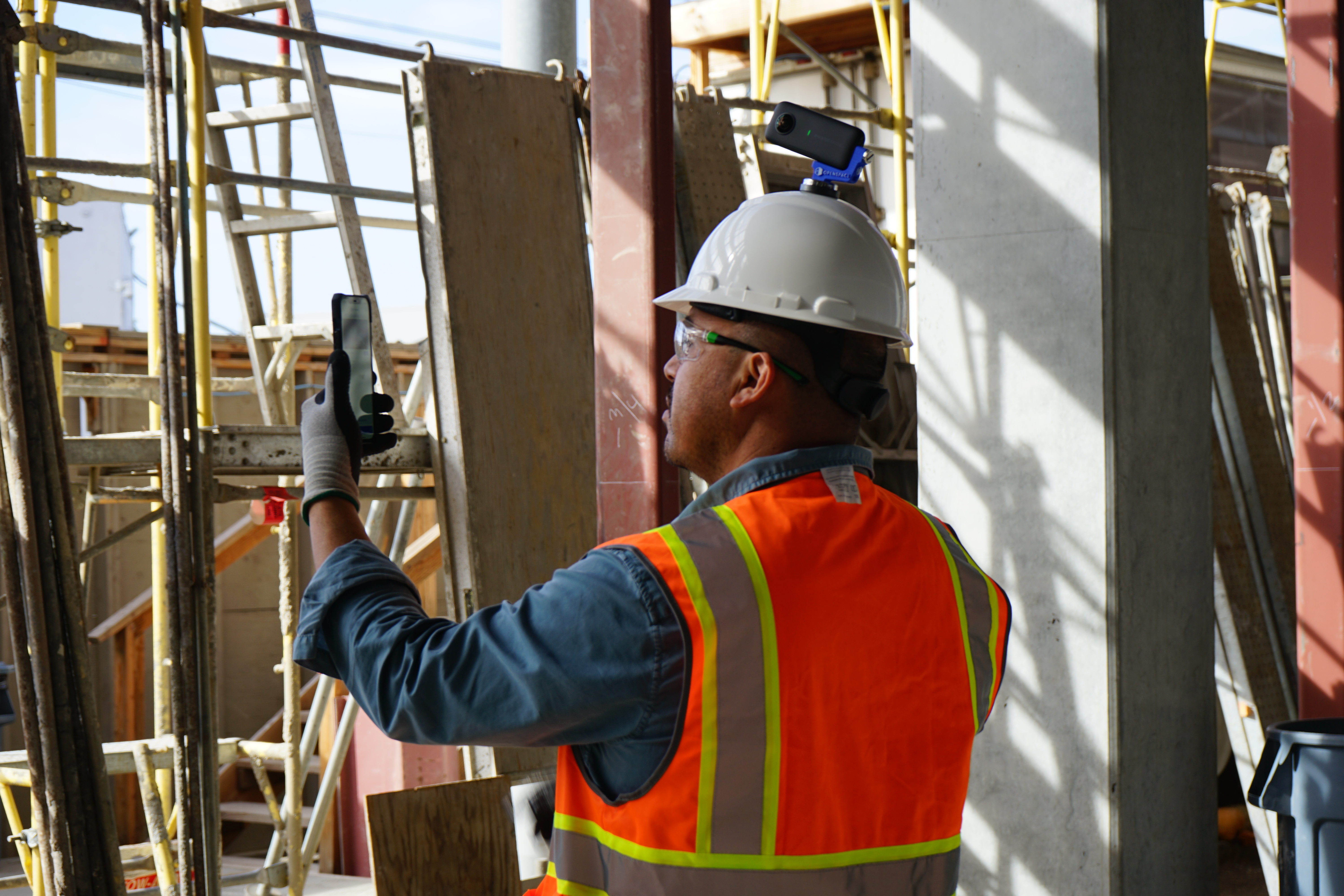 Underwriting with OpenSpace data
OpenSpace's growth over the last few years is a testament to how much customers love using their tool. Thousands of customers use the platform for regular jobsite capture and issue management. In the last 90 days alone more than 55,000 Captures have been recorded on over 8,500 sites in the US.
We believe that the OpenSpace platform has the potential to impact a variety of 1st and 3rd party risks on projects, and is applicable during the ongoing operational phase as well as post-operations after the project has been completed.
OpenSpace's task management function allows contractors to review a project walk virtually, and tag a variety of "issues" ranging from corrections (installation not in compliance with spec) to unsafe conditions (such as missing toeboards or guardrails). Project teams are able to track outstanding tasks in the platform and close issues as they are completed. Functionally, OpenSpace acts as a digital risk services layer across any contractor's portfolio – something we were immediately drawn to from the underwriting perspective.
In addition to the daily project management function of OpenSpace, we view the potential impact on the claims process as equally compelling. OpenSpace provides a digital record of construction from the earliest days of superstructure to the final punch list. In a claims scenario, this can be incredibly valuable when trying to retroactively determine cause, and producing materials during discovery.
Impact on OpenSpace customers
Qualified contractors who use the OpenSpace platform can immediately start leveraging Casualty Pro for improving insurance proposals from Shepherd. Benefits of Casualty Pro include direct underwriting credits (reducing total premium) as well as improved coverage terms. In order to qualify for this treatment, we study metrics across a variety of categories including capture rates, issue-logging rates, and breadth of usage across the project portfolio. If a single project is being underwritten (such as a CCIP or OCIP program), we'll focus on the proposed usage of OpenSpace for that prospective jobsite.
The future of risk engineering
This is a partnership that aligns with Shepherd both short and long term. Our first product, Excess Liability, solves a critical need in today's construction insurance market. We believe that OpenSpace has the potential to directly mitigate the types of "severity" losses that impact Excess providers.
As Shepherd expands into Primary casualty lines, our partnership with OpenSpace is primed to expand beyond underwriting and into active risk services. The future of enterprise risk management for contractors will require efficient, virtual, and real-time access to projects regardless of their location.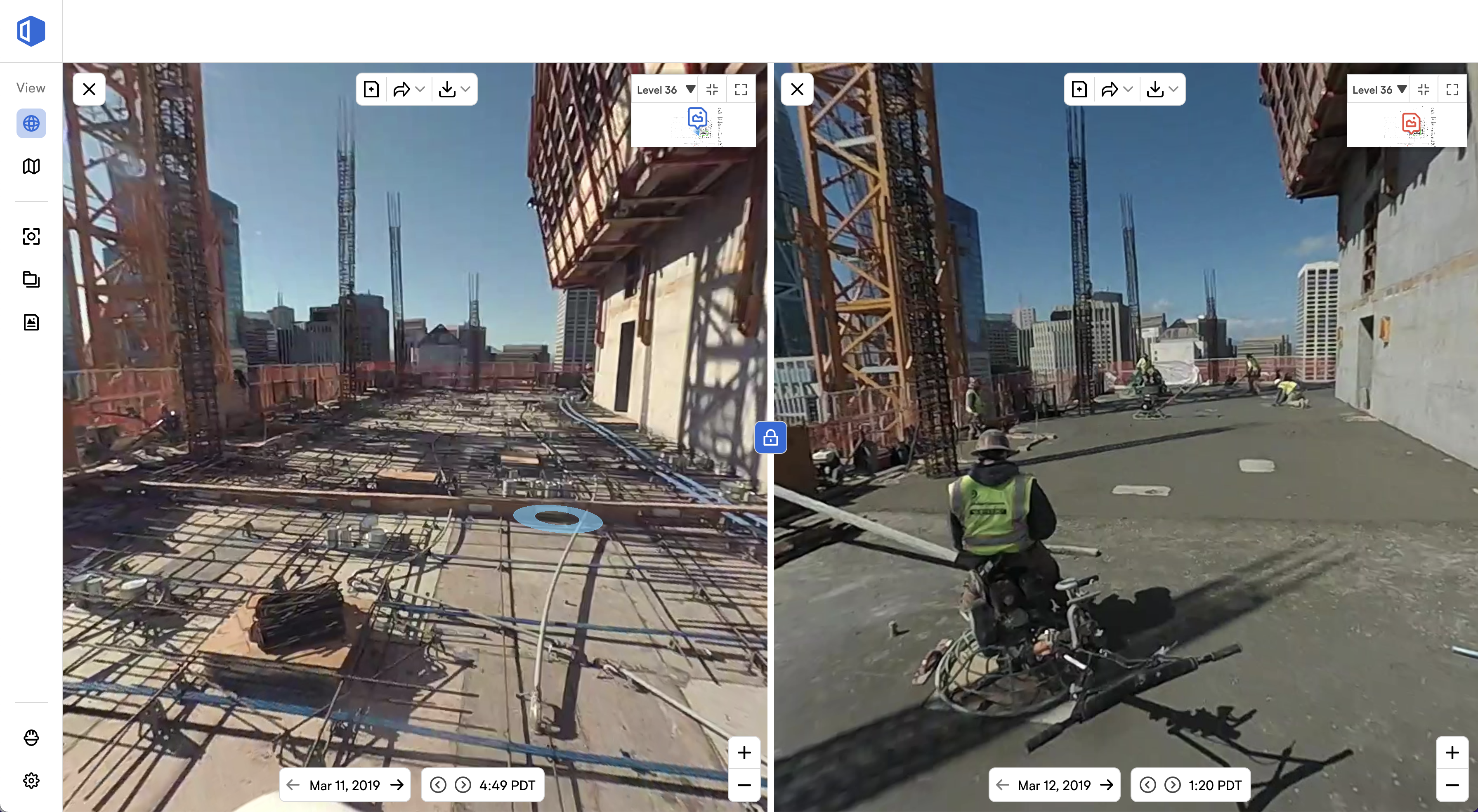 Find out if you qualify for Casualty Pro with OpenSpace
For the first phase of our partnership together, we're targeting clients that actively use the OpenSpace platform today. The first step is to find out if you qualify by completing the extremely short form here.
Our mission is to make construction safe and sustainable through innovative insurance products. Our partnership with OpenSpace is a critical step in pursuit of that goal, and we're so excited to be working with their team!
Enjoyed this post? Stay in touch with us: