Announcing Our Partnership with Samsara
Mohamed El Mahallawy
Co-Founder & CTO
We're thrilled to announce Samsara, the pioneer of the Connected Operations™ Cloud as our latest addition to Shepherd's Casualty Pro program. Starting today, existing Samsara customers can immediately take advantage of their telematics usage through Shepherd's technology credit program. 
Recap on Casualty Pro
Launched in 2022, Casualty Pro was created to reward contractors who actively adopt technology to make their businesses and job sites safer by offering them better terms and/or lower insurance premiums. Alongside existing partners – Procore, OpenSpace, and Autodesk – Samsara is the first telematics provider to join Casualty Pro, rewarding contractors for their use of software to improve driver safety and reduce auto-based accidents. Over 12% of all contractor submissions received by Shepherd use Samsara today and are eligible to take advantage of Casualty Pro credits. 
The importance of telematics in construction
For over ten years, the commercial auto insurance sector hasn't seen a single profitable underwriting result. Between 2011 and 2021, the industry's best combined ratio was 100.2%, which occurred in 2021 during the COVID pandemic. The primary reason for these unsatisfactory results has been rising loss costs, especially significant increases in loss severity. In 2022, as drivers returned to the road at pre-pandemic levels, the severity of claims pushed the combined ratios above 100% once again.
The construction sector is deeply dependent on vehicles, and commercial contractors often buy auto liability insurance on both a primary and excess basis. Based on our data at Shepherd, a typical mid-sized commercial policyholder possesses over 200 vehicles with almost twice the number of drivers. The auto risk for contractors can differ in terms of fleet size and the type of vehicles (heavy vehicles versus private cars). However, it's improbable for a fleet of this magnitude to completely evade auto claims. Statistically, these companies are likely to experience multiple claims annually.
There's an urgent need for innovative strategies in the commercial auto insurance domain to address current challenges. As the sector aims to return to profitability, there's a keen interest in understanding the factors affecting loss performance. Emphasizing vehicle and truck safety, along with measures to prevent accidents, is vital since they directly influence loss results. In this scenario, fleet telematics offers significant potential for marked enhancements.
Earlier this year, our head actuary, Sasha Wiegand, FCAS, MAAA, wrote an in-depth whitepaper on the impacts of telematics in construction.
Why We're Excited About This Partnership
It's no surprise that Samsara is the current market leader when it comes to telematics and connected operations. With regard to construction, Samsara:
Provides visibility into fleet location and status in real-time to optimize operations, reduce costs, and improve efficiency. Key features include utilization reporting, fuel management, maintenance scheduling, and asset tracking.

Easy-to-install vehicle gateways and asset gateways allow quick deployment across mixed fleets of vehicles and equipment. Hardware includes GPS tracking, wifi hotspots, and integrations with OEM data

Safety features help protect workers and reduce liability, including safety reporting, video footage retrieval, worker proximity alerts, and real-time hazard alerts.

Fast and easy deployment coupled with 24/7 customer support, automatic upgrades, and an operations cloud to unify data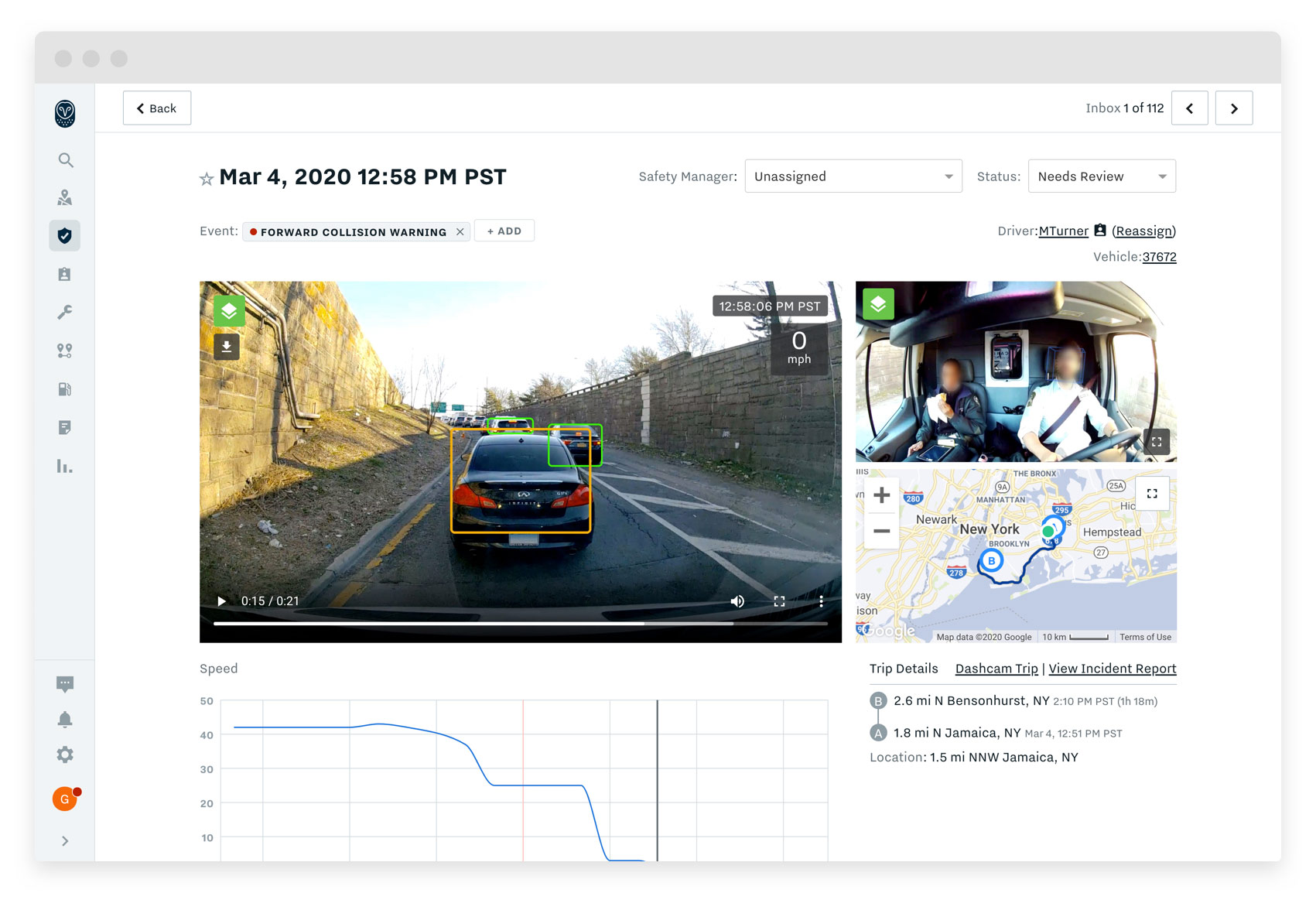 Last year alone, Samsara's products have:
Prevented 120,000 crashes, protecting customers' frontline workers and communities

Digitized 110 million workflows, saving employees countless hours that are better spent on training, upskilling, and other tasks

Reduced 130 million idling hours, saving millions of dollars and helping reduce emissions for our planet (for a customer cohort). 
At Shepherd, we're particularly excited about this partner given the deep alignment between our teams. We share a collective vision for improved safety and sustainability across commercial markets like construction. Samsara has continued to find ways to work with insurers by incentivizing customers to take on telematics as a loss mitigation strategy, and we'll enhance that program through Casualty Pro and Shepherd Rewards. 
Shepherd Rewards and Samsara
For customers not yet using Samsara but considering telematics as a solution for their auto fleet management, we are also happy to announce that Samsara is also joining our Rewards program to provide preferred pricing. 
Through this program, prospective customers can take advantage of discounts of 15%+ on Samsara software and equipment purchases. 
To learn more and to take advantage of Samsara's preferred pricing through Shepherd Rewards, please visit this link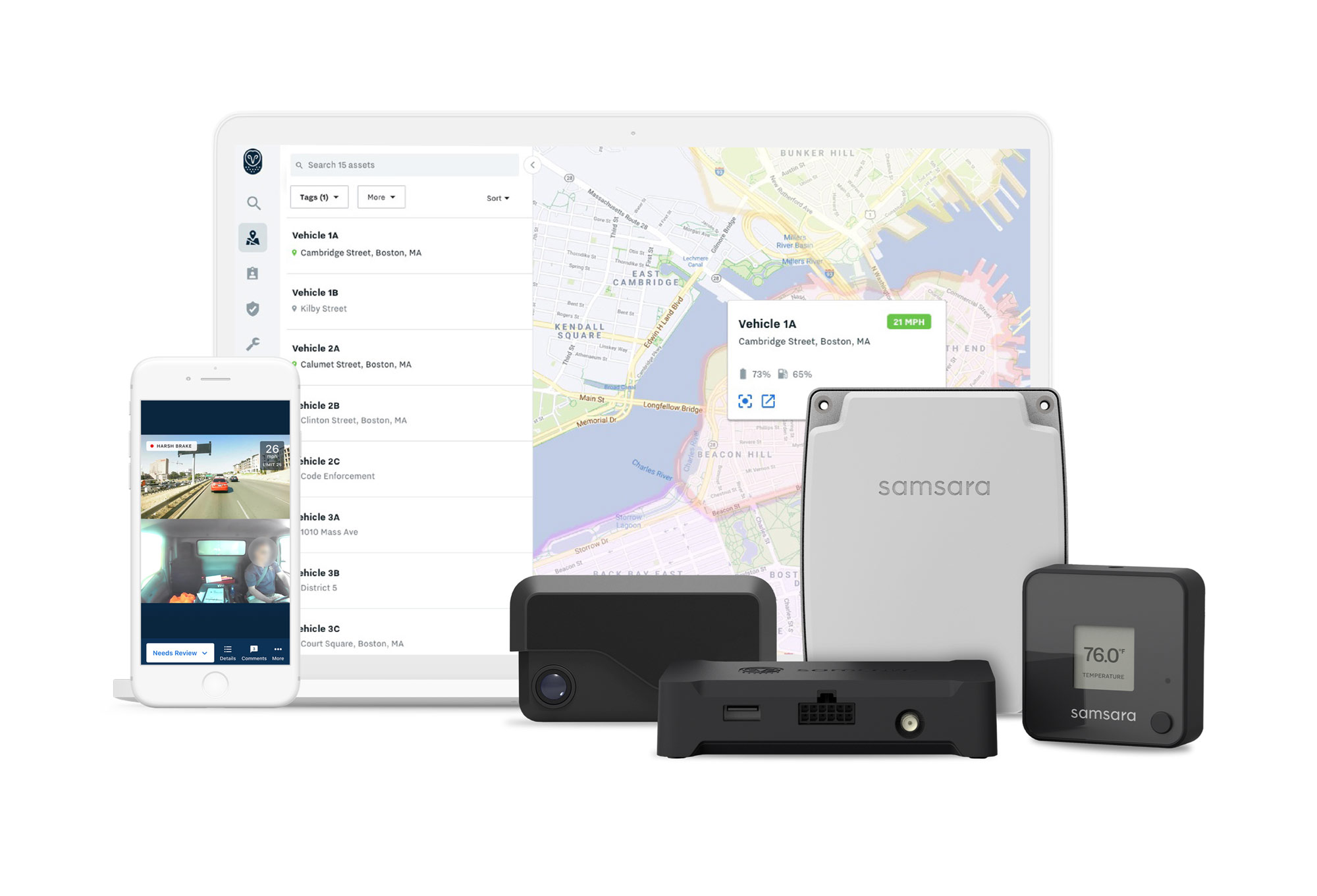 Activating Casualty Pro for Samsara customers
Samsara customers should expect to be notified of this program when engaging with Shepherd. We'll work with you and your broker to apply credits during the underwriting process. The underwriting process is individualized to each client, and the more broadly tools like Samsara have been adopted, the greater the impact on a Shepherd proposal. 
For brokers, we've streamlined the process of identifying Samsara customers when a submission is received by Shepherd. We will inform you whether your client is a Samsara customer and the steps needed to apply the underwriting credits. 
If you are interested in learning more, or seeing if you qualify for Casualty Pro, please contact us at submissions@withshepherd.com.
Enjoyed this post? Stay in touch with us: