The most underrated stakeholder in construction tech
Justin Levine
Co-Founder & CEO
David Bowcott
Managing Director | NFP Construction & Infrastructure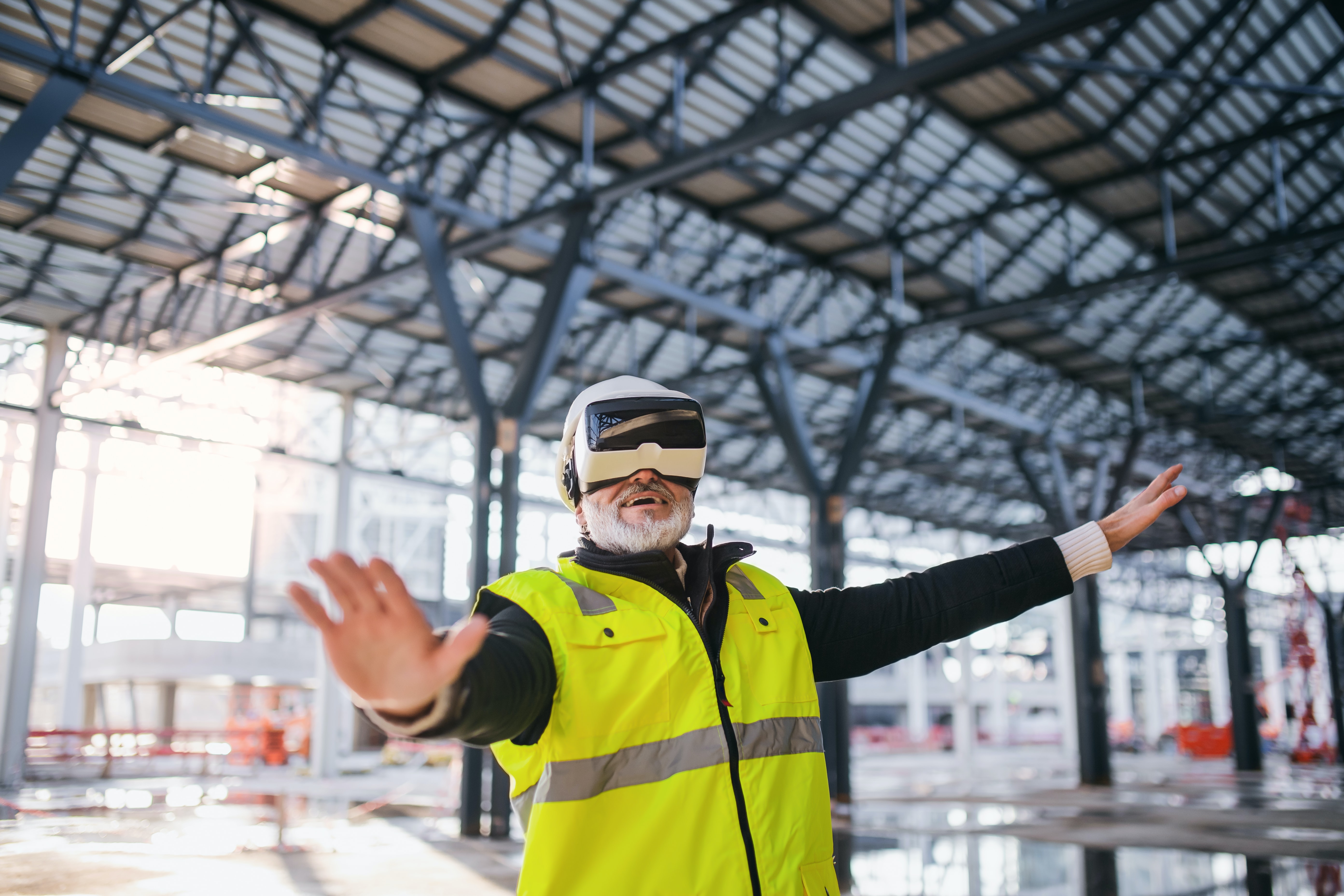 The emergence of construction risk technologies
We're in the midst of a significant technological shift in commercial construction. The first wave of advancement changed project delivery by digitizing many on-site workflows for everyone from project managers to superintendents. The increased efficiency on projects has attracted thousands of contractors across the world to start adopting tools for things like project management, jobsite capture, documentation, and more. From the field of software providers in Construction, a few market share leaders have emerged in recent years, however the industry at large remains highly fragmented with most contractors adopting their own unique tech stack.
As construction tech continues to progress, there is an emergent cohort of tools beginning to impact project risk management and site loss control. Many of these technologies have enormous potential for reducing the frequency and severity of claims (bodily injury, property damage, etc). But the path for contractors towards realized return on investment in these products is more complex than it should be.
The key is bridging the gap between construction's technology and risk leadership. Unlocking the true potential of these tools will drive the next wave of industry progress, and shape how a new generation of risk managers will need to work cross functionally with their technology leadership counterparts.
Tailwinds for Technology Adoption
Since 2017 there has been a massive increase in funding for construction technology, including more than $8B invested in 2021 alone. The category with the most progress during this era has been converting paper-based job site processes for tasks like RFIs, Submittals, or Change Orders into digital native workflows. This is where industry leaders like Procore, Autodesk, and others have emerged. In addition, most contractors now consistently engage with contract drawings in digital form.
In 2023, emerging technologies in reality capture (360 degree cameras, drones,etc), robotics, IoT, and fintech have arrived and are growing rapidly. These tools serve a dual impact of efficiency gain and risk mitigation. Take the category of reality capture, for example. These are products that provide virtual walkthroughs of job sites through a combination of hardware (cameras) and software (mapping digital photos to a precise jobsite location and time for access at a later date). Contractors use reality capture not only for daily production tracking, but also for documenting unsafe conditions, identifying QA/QC issues, and assigning corrections before additional work is completed – avoiding expensive rework along the way.
Other products impacting risk tackle different elements of the supply chain: streamlining construction procurement, for example, to make material tracking more transparent and efficient, while also reducing schedule delays. In almost every case, the savings from a risk management perspective can be equal or greater than the efficiencies gained.
The total "cost of insurable risk" (i.e the aggregate spend on insurance or risk transfer) can range anywhere from 400 to 1300 basis points on a typical project, with the exact amount being dependent on the location where the work is taking place and class of work being insured. By comparison, an average project might allocate only 25 to 75 basis points on technology. As a result, even a marginal reduction in claims outcomes is an asymmetrical return on investment for these tools.
Without recognizing the potential for impact, the value of technology on risk management outcomes is an incomplete feedback loop between insurer and contractor – serving only to one party and thereby stagnating the speed of progress towards further adoption.
The CIO / CRO gap
In Construction, the Chief Information Officer (CIO) is generally responsible for software procurement, platform management, cyber security, and other project tech stack choices. As more and more technology gets distributed across jobsites, there is an increased need for a centralized point of contact and decision making.
Conversely, SaaS providers in construction have learned that one of the most successful sales strategies is to focus on individual project teams, building momentum for organizational adoption through a bottoms-up or "land and expand" approach. This puts tremendous pressure on the CIO to create organizational frameworks for software procurement, and it's likely that over the next several years many contractors look to consolidate and standardize the tools they use across their portfolio of projects.
The CIO's critical decisions of which tools to coalesce around has an important impact for their insurance providers – but how often is this part of the consideration when evaluating and purchasing new technologies? From the insurance side, how many non-Cyber insurance renewals even include the Chief Information Officer? Today's answer, unfortunately, is very few.
The decision maker for buying insurance is often the Chief Risk Officer (CRO / risk manager) or CFO, in consultation with their broker. Traditionally these parties have operated in silos, away from operational teams – but this approach will need to change in an increasingly hard insurance market. Contractors should look to leverage every tool at their disposal for improved treatment from underwriters. Technology can be that answer, but far too often the leadership best suited to frame that narrative is left out of the conversation entirely. Further, the incident or claims data collected by the risk management team can serve to help the CIO make more informed technology choices in order to target most frequent and most severe project risks. By coming together, the CIO and the CRO can formulate the ideal technology risk control recipe to treat their biggest organizational risks.
Tech integrated insurance offerings are here
Insurance stakeholders are going to play a critical role in bringing Risk Managers and CIOs around the same table. Earlier this year Shepherd launched the industry's first technology integrated insurance offering for it's policies. How it worked was simple: contractors who submitted to Shepherd were given the opportunity to share their construction tech usage as part of the underwriting submission – with the pretense that this data could only improve a prospective quote.
By evaluating construction tech adoption, they are able to quantify the in-force loss controls being deployed on current and prospective projects. On a real time basis, Shepherd is studying each technology's impact on claims history and go forward results.
On several occasions, with the help of brokerage partners, they've met directly with clients in meetings that included the insurance leadership (CRO), the technology leadership (CIO), and the broker. The learnings across all parties are nothing short of fascinating. What was found in these meetings is that they often become a catalyst for CIOs to start thinking about their role in the cost of insurance and how the continued adoption of technology can have an increased ROI over time. For software providers, this is a critical path from project-based deployments into enterprise wide agreements. Both the CIO and CRO need to consider both the productivity improving potential and the risk reducing potential of the project's technology stack.
Insurtech in Construction
Pioneering insurance providers like Shepherd are operating with the belief that the most underrated stakeholder in the advancement of technology on projects is the risk manager. It starts with a broadening of the group involved during the insurance renewal process, and results in a more connected organizational philosophy when it comes to loss control, the role of technology, and evaluating the ROI of new tools. The broker has a critical role in bringing these parties together and aligning priorities.
At scale, Shepherd and other insurance providers have the opportunity to create incentive structures and flywheels that will fundamentally alter the course of construction technology adoption, if executed. Not only should contractors be rewarded for their investments in products that improve risk management, but the technology providers themselves will, quickly, focus their efforts on the features that drive the greatest risk mitigation impact – a win-win-win for all stakeholders and an exciting future for commercial construction.
Sources
1. Kabri Construction Research
Enjoyed this post? Stay in touch with us: